FitQuest Revolutionizes Fitness Assessment
BY: FG Team
15 December 2017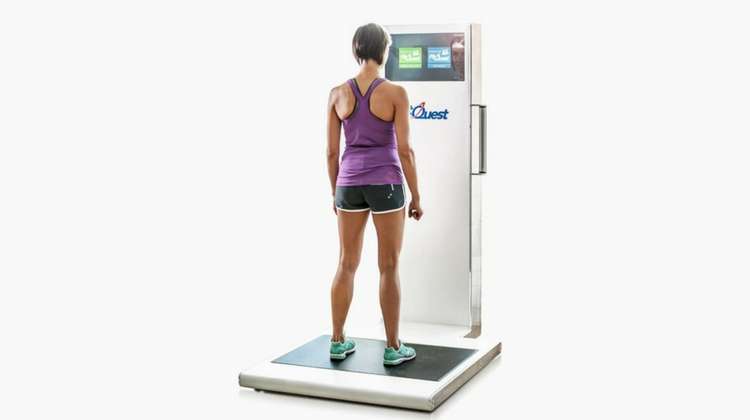 images: MIE MEDICAL RESEARCH
FitQuest is an innovative fitness concept that revolutionizes measurement by providing users with the first self-administered, science-based fitness assessment.
FitQuest is an award-winning platform that combines advanced measurement technology with insights from sports science to deliver a comprehensive fitness assessment in only 4 minutes. Developed for gyms, fitness and health clubs, and leisure centres, the concept offers automated data capture and provides operators with a unique opportunity to engage with their members. Members can use it to track their results, as well as personal trainers to assess their clients' progress and club operators to boost engagement.
FitQuest uses a measurement force platform to guide users through a series of tasks that are designed to assess several core skills: motor sensory control (balance), muscular strength and endurance, explosive leg power, speed ability, cardiovascular health and flexibility. The tasks include standing on one leg, doing press ups, jumping, and running in place as fast as possible for 30 seconds, followed by a recovery test to assess cardiovascular fitness.
In addition to measuring individual parameters, the system offers an overall score, known as the Fitness Quotient, which is based on data from a comparative database of more than 42,000 users. This allows members to see incremental changes in their fitness level over time, identify their weakest areas, and keep working toward their goal with accurate insights into their training needs.
The platform also offers a digital leaderboard as a unique engagement tool that challenges members to compete with others and allows them to compare their results and progress against other participants in each category. All performance data is stored in a cloud database, where users can easily access it through the web portal solution FQscore and track their results on their PC or mobile device.
FitQuest was developed by MIE Medical Research Ltd., a UK-based company specializing in creating advanced human performance monitoring instruments for use in sports science, medicine, physical therapy, bioengineering and related fields. With more than 30 years of experience, the award-winning company is dedicated to designing innovative technologies that provide clinicians and researchers with qualitative, evidence-based measurement.
Watch the video below to see how the assessment with FitQuest works.